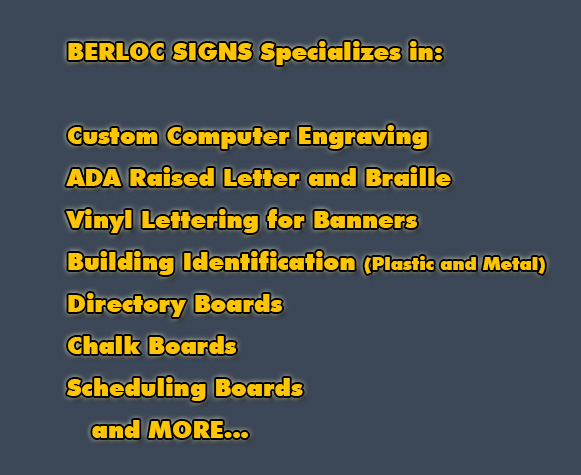 Berloc Sign Co. has been in business since 1946. We provide Quality Products and Superior Service. Customer satsfaction is our goal.

We manufacture CUSTOM
And COMPUTER and LASER ENGRAVED signage including ADA - Raised letter and Braille.

We also produce VINYL LETTERING for BANNERS, windows and other various signage requirements. In addiiton, we provide BUILDING IDENTIFICATION - METAL and PLASTIC LETTERING. We also supply DIRECTORY BOARDS, DRY- MARK LIQUID CHALK BOARDS, BULLETIN BOARDS, CHALK BOARDS and SCHEDULING BOARDS.

Call for more information about our products and services.